25 Things People Forget to Pack When Going to Disney World
So, you think you've got everything packed for your magical trip to Disney World?
Think again! There's always that one item—or maybe even a few—that slips through the cracks.
That's why I've put together this list of 25 Things People Often Forget to Pack for Disney World. Trust me, you don't want to be stuck buying these items at park prices.
Yes, I've forgotten several of these things and as an annual pass holder, I go to Disney World all the time! Don't let that happen to you. Buy these items at home and pack them.
Let's dive in and make sure you're not leaving anything essential behind!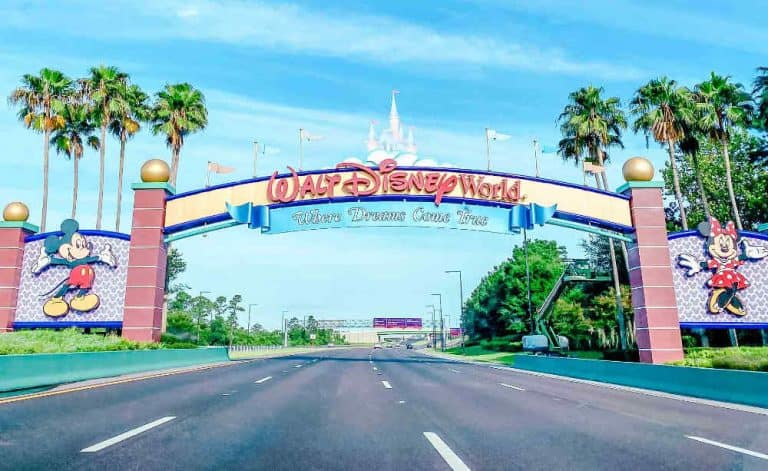 Disney Packing Items Not to Forget
1. Rain Ponchos
If you are headed to Disney World anytime from May through September, the number one thing you need to bring is rain ponchos. Afternoon showers are quite common and they can be torrential, at times, too.
Be prepared with your own rain ponchos. Whether they are reusable or disposable, have enough for your entire group.
Pick up a family pack on Amazon before you leave. Trust me, you don't want to be buying them in the parks at $15 each.
2. Sunglasses
Don't you hate it when you forget your sunglasses? Me, too! Especially when you are leaving a city where it's quite cloudy (yes, Cleveland) and then heading somewhere with intense sunlight.
Pack your sunglasses in your purse or carryon, so you have access to them once you leave the airport.
3. Sunscreen
The Florida sun can be intense, so you'll want to definitely pack sunscreen. This is one of those items many shops at Disney carry, but you'll be paying three times as much as you would at Walmart or Amazon.
4. Autograph book
Let's just remember that anything at Disney World is more expensive.
If you want to save a few bucks, pick up your child's Disney autograph book on Amazon before you leave.
Whether you get a dated book or undated one, surprise your child with a small bag of goodies before you get to the parks!
5. Sharpie marker
Why, you may ask? Because the FUR characters need something big and thick to hold in their costumed hands.
Using a Sharpie marker, or any kind of large, writing instrument makes it easier and more convenient for them to hold.
6. Mickey ears
At the Disney parks, expect to pay $29.99 and up for a pair of Mickey ears. Do you have any from previous trips? If yes, don't forget to bring those!
If you don't, consider checking out Amazon or Etsy before you leave.
I love the Halloween ones I purchased from Etsy store, Precious Wonderland. These are a very high-quality pair of ears, but they cost just as much as purchasing them at Disney itself. Check out this store for tons of Minnie ears and bows.
7. Disney clothes
Don't forget your matching t-shirts! LOL. Yes, you will see quite a few families wearing them (like we did).
But, then again, know that places like Kohl's and Walmart carry Disney stuff, as well. And it's a lot less expensive than in the Disney stores themselves. Check out the best outfits for Disney!
We purchased these adorable matching jerseys for our Halloween trip from Etsy store, Magic Mouse Shirts.
Ok, maybe it's just me, but I love Disney t-shirts and sweatshirts. I told my husband he can't go wrong with buying me a Disney gift.
8. Phone battery pack
As one of my Disney Genie Plus tips, you need to pack a battery pack for your phone. You will use your phone's battery by the end of the day and you don't want to be searching for an outlet.
This is the exact battery pack I have for my iPhone 13 and I love it!
9. Reusable straws
Do you like drinking out of paper straws? You know, the ones that wilt and melt in your mouth when you are about half way done with your drink?
My daughter and I hate that feeling in our mouth, so I bring our stainless steel reusable straws with different colored silicone caps on all our Disney trips. They also come with a brush to get the inside of the straws clean.
10. Bandaids
They say the average person walks 7 miles a day at Disney World. We logged anywhere from 16K to 25K steps when we were there in March, 2022, which I believe equates to 8-12 miles each day (assuming 2K steps is a mile).
Bring good walking shoes as well as anything you need to keep your feet feeling great.
Keep those bandaids handy for when blisters or cuts do arise.
11. Blister ointment
Put some blister ointment on any wounds you may have. Again, blisters are no fun when you are walking that much.
12. Anti bacterial gel
It's easy for kids to fall and get scraped up. Actually, my daughter somehow got a splinter in her finger at Epcot.
Keep some type of cleaning product with you. Diluted essential oils work, too.
13. Cushioned tape for blisters – moleskin
I'm surprised more people aren't aware of moleskin. I think I started using it when I lived in Denver and went hiking all the time.
Moleskin is a padded adhesive that helps protect any part of your body, but I have only used it on my feet when shoes are rubbing the wrong way.
Keep some around for those foot hot spots you need to cover.
14. Small scissors
Ahhh, this is for the moleskin! Cut it to fit any size you want. It's sticky on the other side, so just peel, stick and go.
15. Insect repellant
Do you know that mosquitoes do not exist at Disney World? I've read up on this several times and I can say I have never been bitten at Disney.
However, if you travel elsewhere in Orlando, you'll need to supply your own repellant. Taking an airboat ride? Bring your repellant to spray yourself with before hopping on the boat.
16. Hand sanitizer
It's so important to keep your hands clean after all the stuff you touch at an amusement park. Whether that's with any type of hand cleaner or just good old soap and water, it's a necessity.
Not touching anything is impossible at Disney. You wait in line and touch railings, you buckle up on roller coasters and you pull on lap bars on many Disney rides.
While there are hand sanitizing stations at Disney World, sometimes it's just easier to pack your own travel bottle.
17. Park bag
Ok, now that we are discussing what you are forgetting to take to Disney, remember to take something to put all this stuff in for the parks!
Check out the best backpacks for Disney and choose one that fits your style and budget.
Take one that holds everything, in addition to anything you may purchase.
18. Magic bands
While they are not free anymore, many people still purchase and use them. If you have some recent ones, their battery should still work.
The last time we went to Disney, I forgot ours and I hated using my phone all the time. These will be one of the first things I pack, so I don't forget to take them to Disney anymore. It's just so convenient for each person to have a magic band to tap into rides instead of me swiping my phone for everyone's ticket.
Either pre-purchase these on the My Disney Experience site or go to shopDisney and find the ones you want!
19. An extra pair of shoes
Remember that rain I told you about? Well, if your shoes become soaked, trust me, you don't want to be sloshing around in wet sneakers the remaining days of your visit.
Always take an extra pair.
With the Florida humidity, don't expect your shoes to be drying quickly either. Just take a backup pair. Click here for the best shoes for Disney World.
20. Water bottle
While you can get free water cups at all quick-service restaurants at Disney World, they are small. If you would rather have a 20-ounce water bottle with you, take one from home. Choose one that won't leak in your backpack.
You can always take your Disney refillable mugs, but those are prone to leaking, so you would need to be careful with those.
21. Cooling towels
This is one of the best ways to beat the heat at Disney World. I am so hooked on cooling towels since I discovered them for our July 2019 trip.
These are a must have for any summer trip to Orlando.
Wet them, wring them out, snap them and wear them!
Little K and I love taking ours with us anywhere it's hot. I'm so glad I read about these and decided to try them. Purchase them on Amazon before your trip!
22. Your Disney gift cards
Check out your junk drawers or old wallets for any Disney gift cards you have lying around. Try and find the ones you purchased for double gas points or the last time you were at Target.
I know I purchased some at the beginning of 2020 when my local grocery store was offering double fuel points, but then I canceled our trip due to the pandemic. Although I paid for them 2 years ago, they are still valid!
23. Sweatshirt or hoodie
Depending on when you are headed to Orlando, you may want to bring a sweatshirt. We definitely needed one for the early mornings in March as it was only in the 50's.
Check the weather before you go being mindful of the temperature in the early mornings.
We purchased a couple on Amazon before we left.
24. Hat
If you are not into sunglasses or just want that extra protection for the top of your head, you need to bring a hat.
Whether it's a baseball hat or a sun hat, bring something to protect your eyes and face from the sun. My daughter loved her Minnie hat!
25. Bathing suit
Planning to take a break from the parks? Enjoy the pool or the hot tubs, but don't forget to pack your bathing suit.
Things People Forget to Pack for Disney Summary
When packing for a trip to Disney World, it's easy to forget some of the smaller items that can make your vacation more enjoyable. Use this list as your guide for what not to forget to pack for Disney World.
Click here for a full Disney packing list with a downloadable checklist.
Save this post for later…just PIN it!
Hey, this post has a web story! Click here to see the 25 Things People Forgot to Pack for Disney web story!